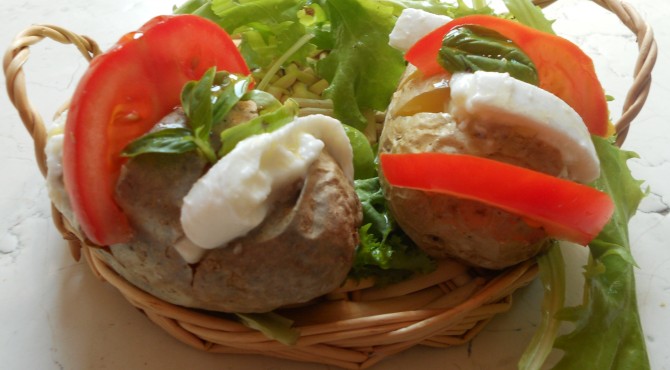 Ingredients (4 people):
4 potatoes – mid size
½ kg of marine salt
1 buffalo mozzarella
2 ripe tomatoes
6-7 basil leaves
Extra virgin olive oil
A tuft of arugula
Place the potatoes in their skins (wash them well pls!) in a baking dish, cover with the salt and cook in the oven at 200 degrees for 40 minutes. Once cooked, clean them well taking out the salt and make small cuts to create segments. Cut tomatoes and mozzarella slices and insert them into the small cuts that you have practiced on the potato. Add the basil and a drizzle of oil. Serve with arugula or baby salad.