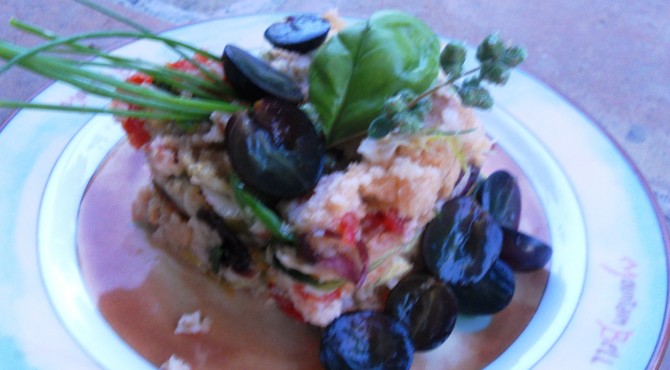 Ingredients for 4 people
300 gr. Stale bread
1 cucumber
1 onion
3 tomatoes
Half a red pepper
half courgette
A tuft of arugula
5 leaves of lettuce
5 leaves of radicchio
10 grains of red grapes
Extra virgin olive oil
salt
chilli
Wine vinegar
Soak the  stale bread in water until it becomes completely soft. Squeeze well and crumble it into a bowl. Add all vegetables cut into small pieces. Season with oil, salt, vinegar and pepper and let stand in refrigerator before serving.