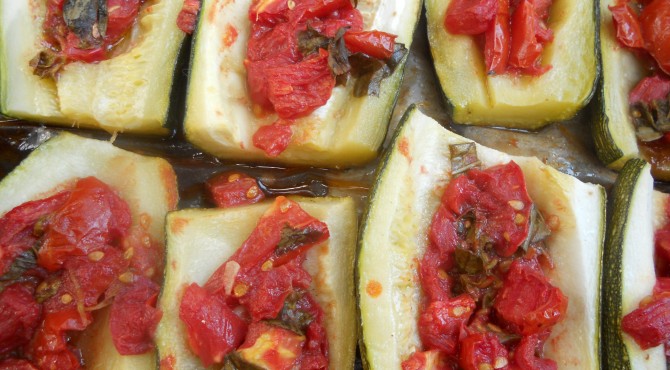 Ingredients for 4 people
6 zucchini
3 ripe tomatoes
basil
oregano
10 capers
1 clove of garlic
Extra virgin olive oil
salt
chilli
2 glasses of white wine
Cut the tomatoes into small pieces and place in a bowl with the capers, basil, thinly sliced clove of garlic, oregano. Season with salt, pepper and olive oil. Cut the zucchini in half lengthwise, and remove the pulp. Place in a baking pan with oil, and fill each zucchini with seasoned tomatoes. Put the white wine and two glasses of water, cover with aluminum foil and bake in oven at 200 degrees for 40 minutes. After this time remove the aluminum and continue cooking for 20 minutes. Serve warm.