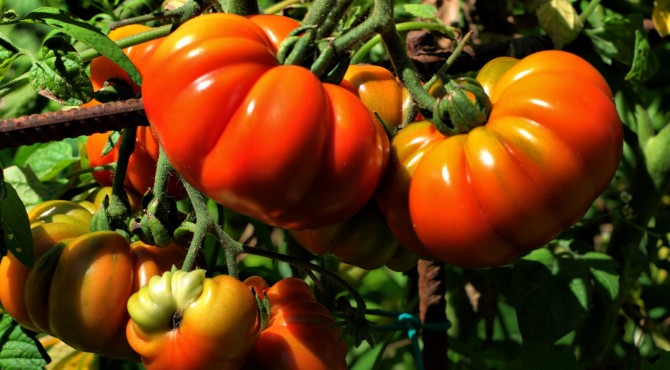 Ingredients for 4 people:
3 tomatoes CUORE DI BUE (see the picture because I do not know how to translate)
2 tablespoons of  breadcrumbs
parsley
basil
thyme
oregano
chive
1 clove of garlic
salt
chili
Extra virgin olive oil
Wash tomatoes and cut into thick slices about 3 cm. place the slices in a baking pan with a bit of oil, and sprinkle with bread crumbs (just need to keep the liquid of which  this type of tomato is generous). Cut all the herbs with the garlic. Put the chopped herbs over the tomatoes and sprinkle with salt and pepper. Bake at 180 degrees for 40 minutes.