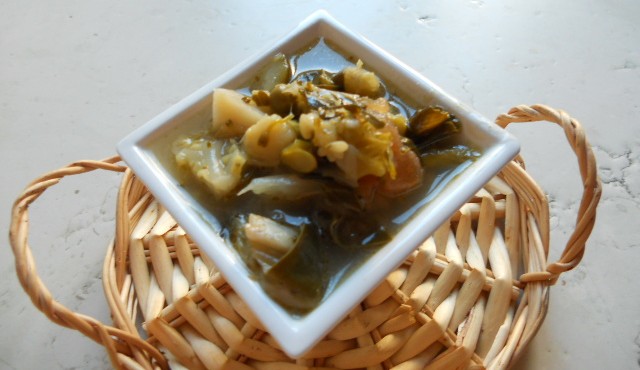 Winter is not winter without fresh vegetables'soup:
2 potatoes
1 tomato
1 bunch chicory
1 small cabbage
3 leaves of chard
Half  glass of white wine
A bunch of broccoli
2 zucchini
1 onion
1 clove of garlic
beans
peas
100 gr. Of bacon
parsley
basil
salt
chili
grated Parmigiano cheese
With patience  wash all the vegetables.In a large pan  let fry the onion and garlic finely chopped , add  bacon cut into small cubes and the coasts of chards, cut into strips and blend with  white wine. Add all the chopped vegetables and let cook for a few minutes. At this point  add enough water, put salt and pepper and let cook for at least 1 hour. Before serving, shake two ladles of vegetables to enrich the soup. Serve with grated parmigiano.