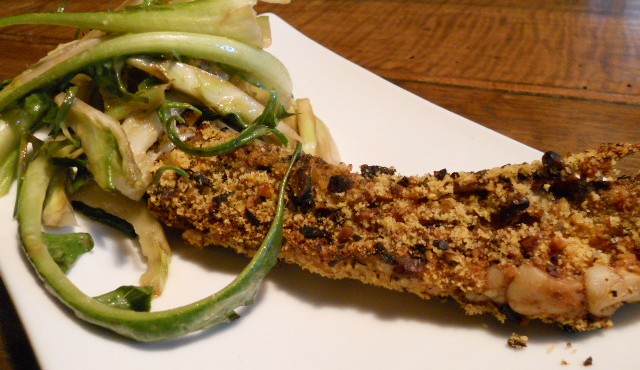 Ingredients for 4 people:
8-10 lamb chops
50 gr. pistachios
50 gr. Large ground cornmeal
The peel of an orange
salt
chili
chive
1 lemon
white wine
Put the meat to marinate in white wine and lemon juice for at least 6 hours.
To prepare the breading,  toast the pistachios in the oven to grill and then grind coarsely, join the cornmeal, salt, chopped chives and pepper. With holy patience dried orange peels or above the radiator (so it will perfume the whole house) or in the oven. When dry cut into small pieces and add to pistachios. Take the meat  still moist and pass it on prepared powder. Cook the chops in the oven  at 200 ° for 20-25 minutes, and then on the grill for another 5minutes.