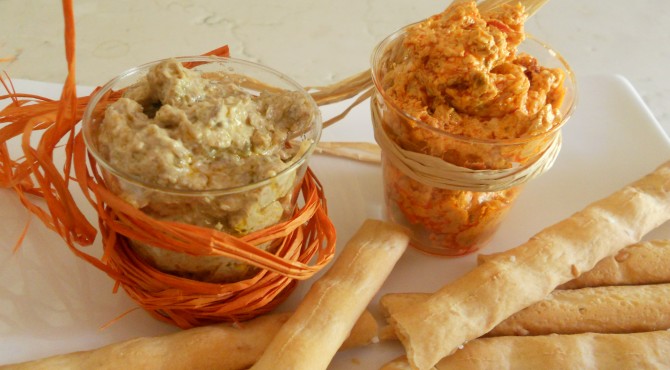 When friends come to dinner and are waiting for the meal, you can offer them these glasses to munch on … ..
The white sauce is made from capers, green olives, parsley a pinch of salt, all finely chopped and mixed with mascarpone cheese.
The red sauce is made up of plenty of hot peppers, anchovies, fresh tomato, a pinch of salt. Whisk well and add to mascarpone cheese.