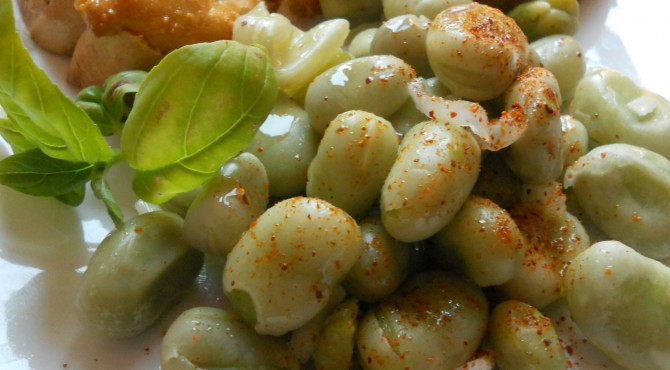 Ingredients (4 people):
1.5 of fresh fava beans in pod
1 onion
Basil
Extra virgin olive oil
2 yolks
100 gr. Grated pecorino cheese
Chilli
SalT
4 slices of bread
Peel the fava beans and boil for 15 minutes in salted water. When cooked, drain and dress with extra virgin olive oil, sliced ​​onion, basil, a pinch of salt and chilli and let it cool. In a bowl mix the yolks of eggs and the grated cheese until is creamy. Spread the cream over the bread slices and cook in oven until it is gold. Serve the hot croutons with the fava  beans salade.