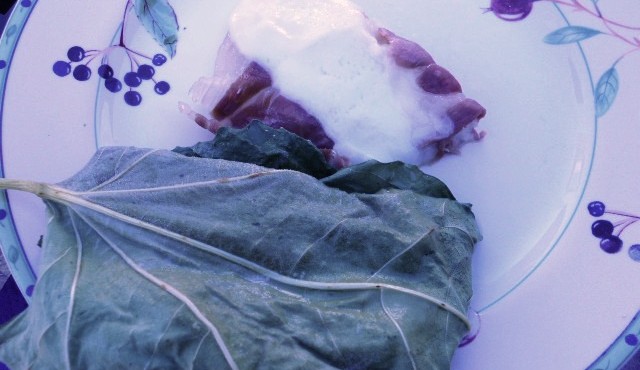 Nice idea for a funny  appetizer!
We need a fig leaf per person, and for each person a slice of ham and a small piece of mozzarella.
Wash the leaves of fig, pu a slice of prosciutto and a piece of mozzarella. Close the leaves, and secure with a toothpick. Bake at 180 degrees for 10 minutes (just the time to melt the mozzarella cheese) and serve it hot.