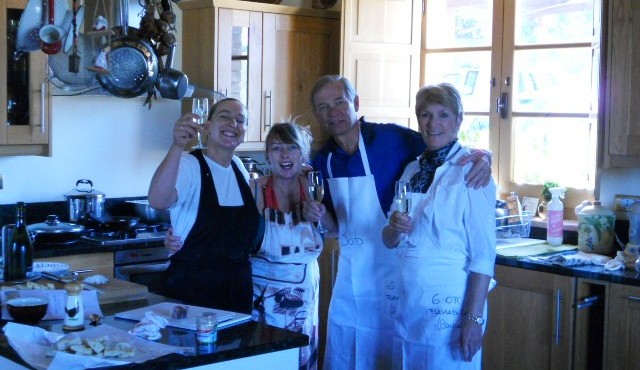 ……what a beautiful couple! and we had a lot of fun cooking together! Lisa, as usual, gave us her warm hospitality and we had a nice lunch in the garden with one of the last sunny days of this long summer:
FIG LEAVES , spaghetti carbonara, VEAL ROLLS WITH EGGPLANTS AND SCAMORZA, chocolate salami
….. And they continue to say "but you always eat so much in Italy?"
Ciao Sue and Bob!