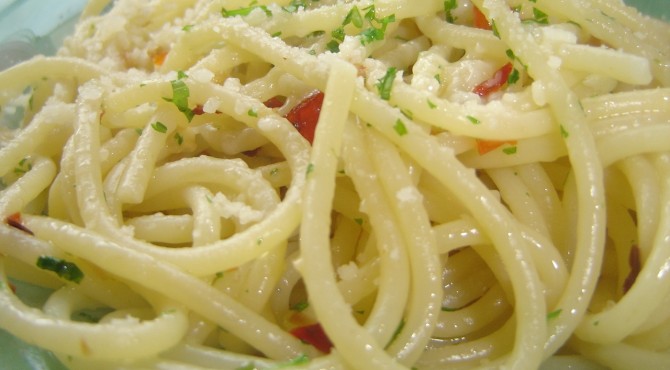 Yesterday, when I arrived at La Romita, I did not know that we would be 25 at lunch and when I realized it, I went to the "supermarket" located in the garden and I invented this sauce for our pasta:
Ingredients for 4 people:
300 gr. of spaghetti
1 cabbage
1 bunch of parsley
4 anchovy fillets
1 clove of garlic
1 onion
1 glass of white wine
150 gr. Spicy Gorgonzola
salt
chili
extra virgin olive oil
Chop finely  onion and garlic and brown in a skillet with olive oil. Melt in the anchovy fillets and add  cabbage, cut into slices and parsley. Cook (15 minutes) adding the white wine and, if necessary water. When the cabbage is cooked, put salt and pepper and add the gorgonzola cheese stirring until it is completely dissolved in the vegetables. Drain the spaghetti at half time cooking,  and finish cooking in the sauce, adding water if necessary. Put extra virgin olive oil before serving.