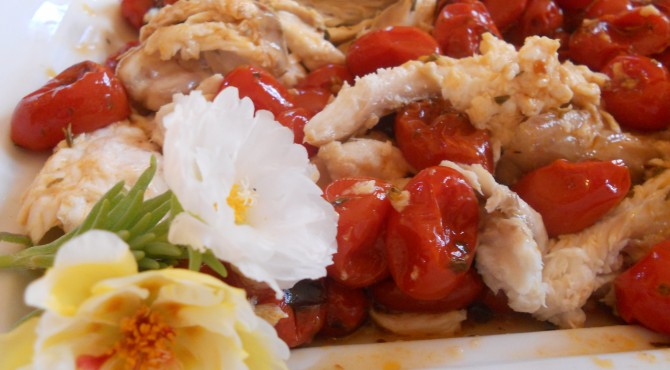 Ingredients for 4 people:
600 gr. Dogfish
300 g tomatoes
Basil
Oregano
Chive
Salt
Chilli
2 teaspoons sugar
Extra virgin olive oil
Cook the dogfish steamed for 20 minutes. When ready cut it in small pieces. In a baking dish put in the tomatoes with a generous sprinkling of chopped herbs, salt, pepper and sugar and two tablespoons of oil. Bake in oven grill until the tomatoes are light brown, and  will have created their own liquid. Let them cool down and then add to the dogfish.Keep in refrigerator before serving.