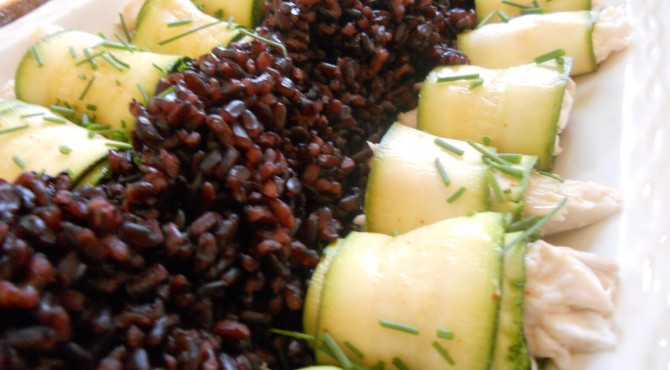 Ingredients for 4 people:
600 gr. Dogfish
3 courgettes
1 lemon
Extra virgin olive oil
Salt
Chilli
Chive
400 gr. Venere rice
Cut the courgettes in very thin slides, and marinate with lemon juice, sprinkle with salt and pepper. The dogfish steaming for 20 minutes (if you do not have the steamer, overlap two pots the lower with water, and cover with the lid on the top). When the dogfish is cooked, sfiletcut it in small pieces and dial the rolls with the courgettes and the fish inside. Serve  it with with boiled rice Venere, a splash of lemon and a sprinkling of chives.