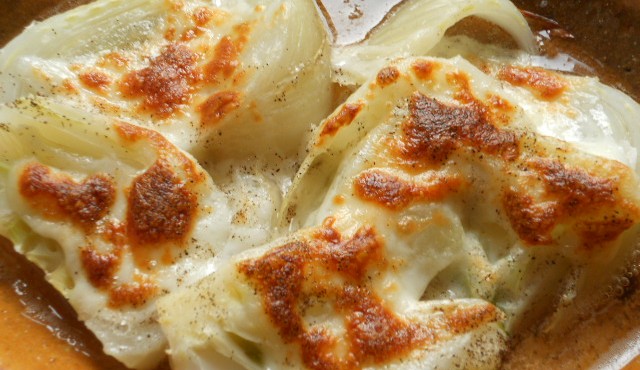 They are ready!
They peep out from the ground and are tasty and crunchy and being first, I can not wait to eat, and today I  prepared them in a very simple but very tasty way:
For 4 persons:
3 fennel
½ liter of milk
½ water
150 gr. Grated pecorino cheese
Two teaspoons of butter
salt
black pepper
3-4 nuts
After cleaning the fennels, cut into four pieces and boil in water and milk for 20 minutes. When they are cooked (but still crunchy!), cut into thin slices and arrange in a baking dish. Sprinkle with a little 'salt, grated cheese, a few flakes of butter, a pinch of pepper and chopped nuts. Gratin in the oven and serve hot.