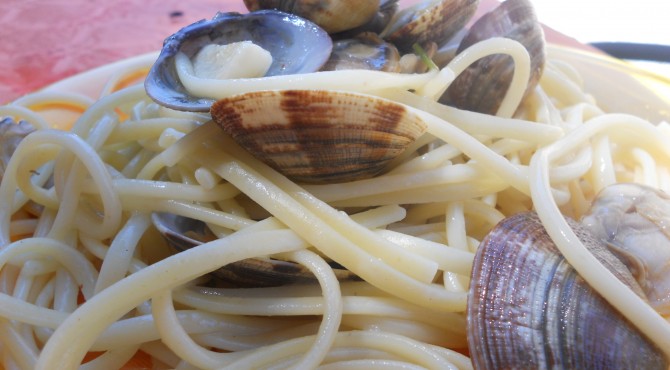 Surely, this recipe is more useful for my foreign friends ….
Ingredients for 4 people
1 kg. Clams
350 gr. Spaghetti
Extra virgin olive oil
1 clove of garlic
Parsley
Chilli
½ cup white wine
In a large skillet put olive oil, a clove of garlic a pinch of red pepper and clams (carefully washed). Cover with the lid, and put on bright fire, for 5 minutes, at this point add the white wine and continue cooking for another 5 minutes, stirring (preferably shaking the pan!).Cook spaghetti "al dente"  and finish the cooking in the clams sauce. Before serving, sprinkle with chopped parsley.