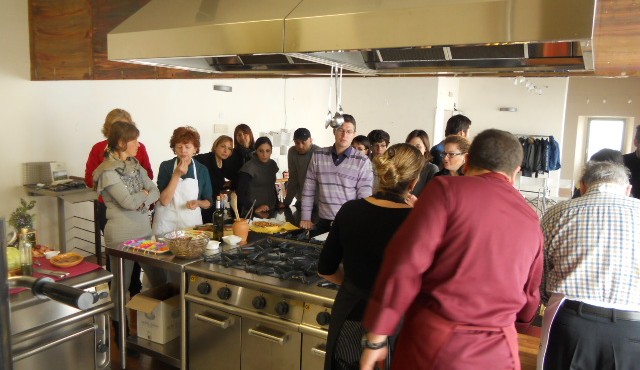 Saturday and Sunday, with a lot of nice people!, we cooked and ate and chatted two "poor" ingredients of traditional Umbrian recipes: chickpeas and fagiolina del Trasimeno(Trasimeno beans).
Important legumes in the diet of our ancestors-rich of proteins were called "the meat of the poor," and can still be interpreted to be rediscovered, to build traditional and delicious dishes.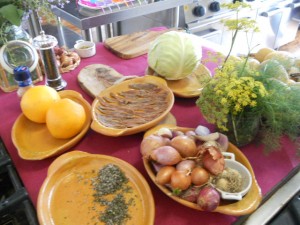 While cooking I enjoyed telling my guests, the stories of the past, related to food and farming traditions, ancient cooking techniques, the importance of sharing food …. And I had a great audience who likes to cook, laugh and joke and above all eating!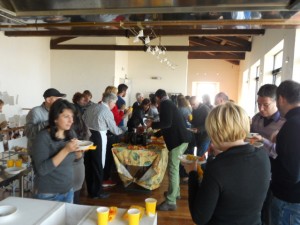 With Marco (trusted and good cook), there had moments of reflection (!?),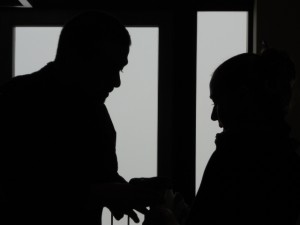 but then we decided to
prepare them as follows:
FRIED CHICKPEAS
CREAM OF TRASIMENO'  BEANS
PASTA AND CHICKPEAS WITH "BATTUTO"
OLIVE  UMBRIA STYLE
CANAPEE' WITH  TRASIMENO BEANS
VEGETABLE' ROLLS WITH CHIKPEAS
THE BRUSTENGO