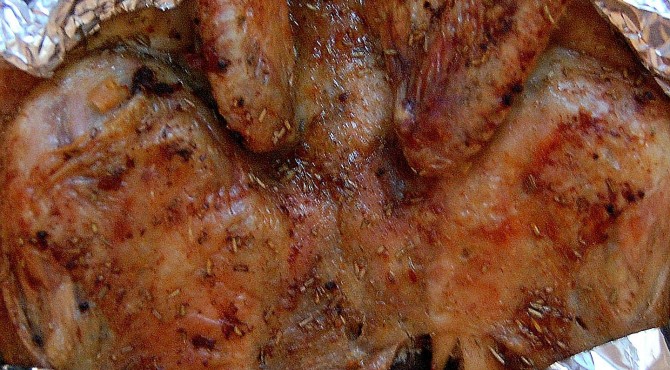 Ingredients for 4 people:
800 gr. Chicken cut in half
2 tablespoons of honey
fresh ginger
horseradish
coriander
cardamom
Apple Cider Vinegar
Lemon juice
oil
salt
chili
Heat the honey and grate into the horseradish and ginger, stir to blend and add two tablespoons of apple cider vinegar, lemon juice, the seeds of cardamom and coriander. Put the chicken in a large bowl and spread  the sauce on it, adding salt and pepper. Let marinate for at least 3 hours and then grill on bright  fire bright. Serve hot with a drizzle of olive oil … .. delicious!