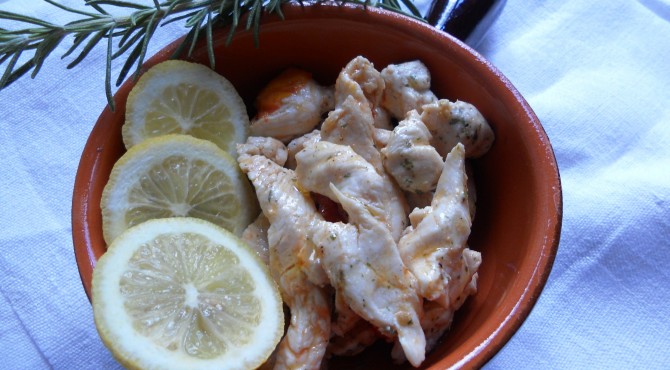 Ingredients (4 people):
500 gr. chicken breast (cut in small cubes)
6 cherry tomatoes
1 lemon
1 clove of garlic
4 leaves of sage
Salt
Chilli
Extra virgin olive oil
10 Black olives
Marinate the meat for at least 4 hours, with salt, lemon juice and chilli. When the meat is marinated, cook it in a pan with olive oil, olives, sage leaves and chopped tomatoes, with a brilliant fire for about 20 minutes.