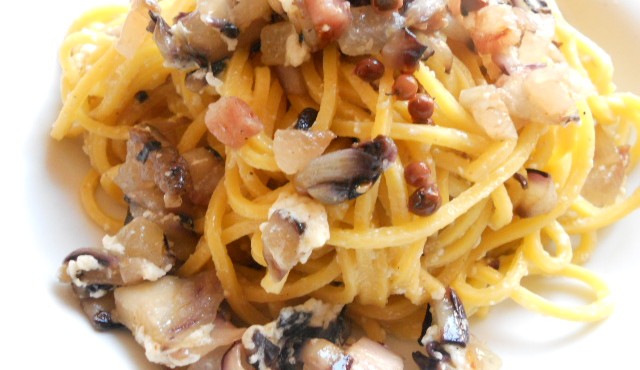 Ingredients for 4 people:
350 gr. of spaghetti
100 gr. of bacon
1 red chicory from Treviso
1 onion
2 egg whites
pink pepper
salt
oil
In a frying pan with oil, fry the onion finely chopped and bacon cut into small cubes. When the bacon is crispy, add the chicory and cook for 4-5 minutes. Whisk the egg whites until stiff. Boil the spaghetti in salted water and when cooked, put in a pan with the radicchio. Mix well the spaghetti with the seasoning and remove from heat. Now add the egg whites and stir carefully. Serve spaghetti with a few pink peppercorns.