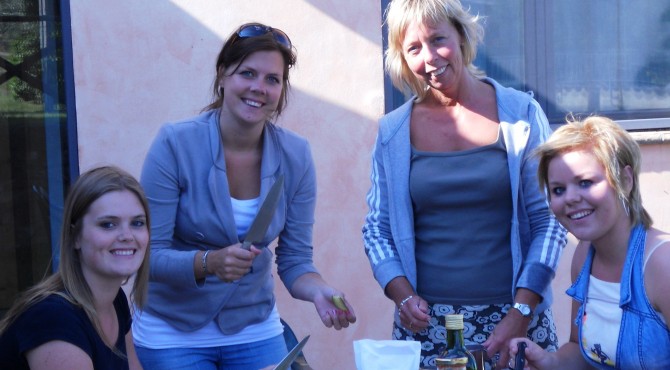 800 grams of flour 00
500 ml water
25 g yeast
1 tablespoon salt
1 pinch of sugar
I love crispy pizza and after many experiments, I defined this mixture, which has the only secret in the process …
In fact I make a first LIQUID mixture by putting half the quantity of flour, all the water, yeast, salt and a pinch of sugar, and let the mixture rise as long as you want (I normally do the dough in the morning before going to office and leave it until the evening when I go back home). Anyway, at least after one hour of rising add the remaining flour to obtain the consistency needed to roll out the pizza.
Non is time to put condiments on it and tonight we made:
PIZZA WITH GORGONZOLA AND ZUCCHINI
Cut sliced ​​zucchini and marinate it with a bit of salt and then put on the pizza with gorgonzola
PIZZA MARGHERITA
Chopped fresh tomato, basil, salt, pepper, oregano and mozzarella
PIZZA ONION, CAPERS AND SAGE
Fresh onions thinly sliced, salted capers, thinly sliced ​​sage oil and extra virgin olive oil.