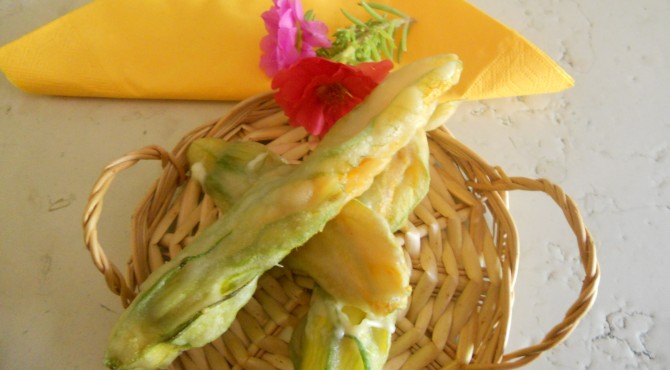 Ingredients for 4 people:
12 zucchini flowers
1 buffalo mozzarella
12 anchovies
Oil for frying
100 gr. Rice flour
1 glass of beer (or 10 grams of dry yeast)
salt
Wash carefully the flowers. Cut the mozzarella into sticks and fill each zucchini flower with a stick of mozzarella and 1 anchovy fillet. Keep in the refrigerator for at least 1 hour. Prepare the batter with rice flour, stretched with the cold beer, until the mixture is liquid and let it rise. (If you do not use beer, put the yeast and  warm water). Heat the oil in a large frying pan, and when ready, pass the flowers into the batter and fry until golden. Serve it warm with a pinch of salt.