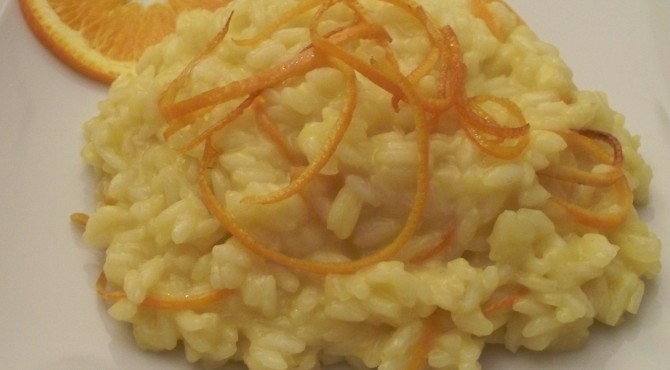 Ingredients for 4 people:
250 GR. Carnaroli rice
150 gr. Taleggio cheese
2 oranges
1 onion
1 clove of garlic
Half a glass of white wine
A knob of butter
1 lt. vegetable broth
chive
salt
Peel the oranges and cut into thin strips (julienne) and boil in water for about10 minutes. Sauté the onion and garlic finely chopped , with a knob of butter. When brown  wet with the juice of one orange and toast the rice in pan. When the rice"squeaks", moisten with white wine and continue cooking, with the juice of the second orange  and vegetable stock. When almost cooked, add the diced taleggio cheese and oranges julienne, season with salt and sprinkle with chives.