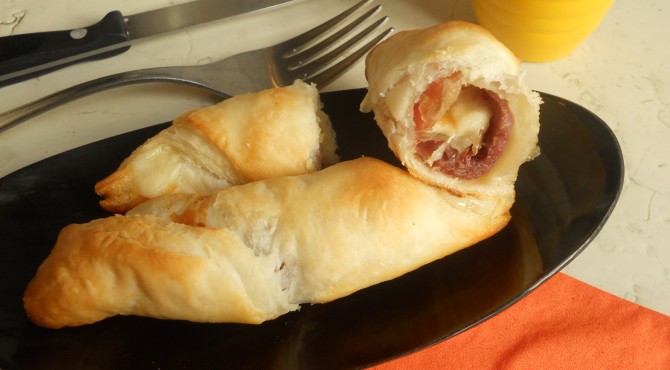 Ingredients (4 people):
1 package of puff pastry
1 Scamorza cheese
150 gr. ham-1 yolk
Sesame seeds
Cut the pastry into strips 5 cm wide. -15 cm long. Put in the center the scamorza cheese cut into sticks and a slice of ham. Roll up and seal the edges with a little pressure. Brush the croissants with beaten egg yolk, sprinkle with sesame seeds and bake at 200 degrees for about 15 minutes. Serve it warm.