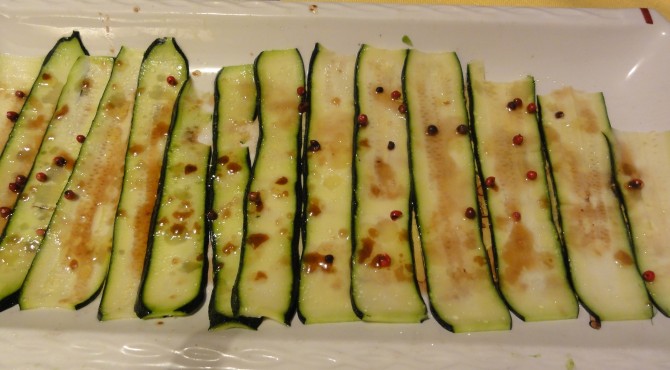 Ingredients (4 people):
2 zucchini mid size
Extra virgin olive oil
Salt
Lemon
Chili and pink pepper
Wash the zucchini and cut into strips as thin as possible. Put them in a tray and sprinkle with olive oil, lemon juice, salt and pink pepper and let it rest for 1 hour. After an hour it will be ready to serve them with a sprinkling of parsley or on the top of a delicious salad with few drops of balsamic vinegar.