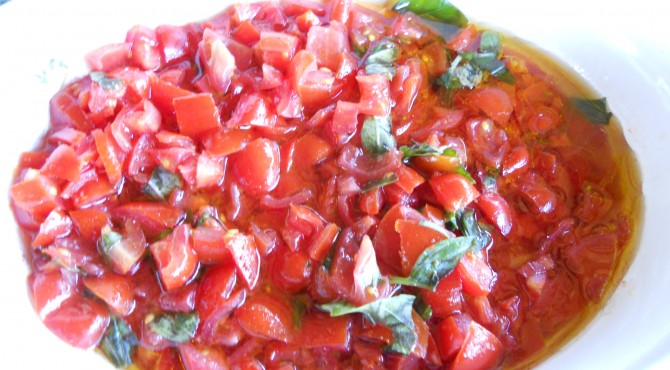 Our land gives us an amazing amount of different tomatoes. To do this sauce we will use datterini tomatoes, which are very sweet.
Wonderful over toasted bread or on grilled vegetables.
Ingredients:
100 gr. Of datterini tomatoes
5-6 leaves of basil
Chive
Extra virgin olive oil
Salt
Chilli
Cut the tomatoes into small pieces. Add the basil and chives, salt, chilli, and be generous  with extra virgin  olive oil. Marinate it for half an hour before serving.