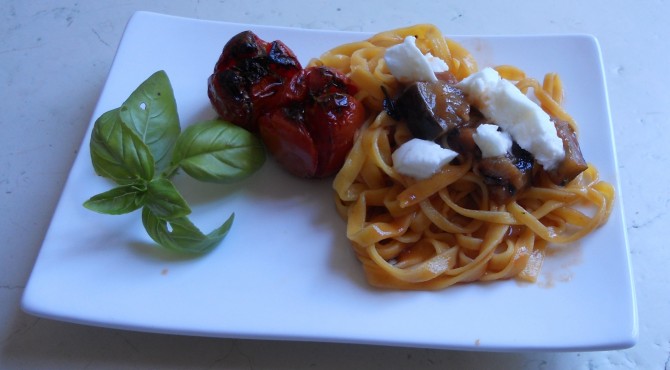 This is the smell of summer….
Ingredients (4 people):
400 gr. Tagliatelle
150 gr. Mozzarella cheese
1 eggplant
1 onion
1 clove of garlic
200 gr. Tomato sauce
Oregano
Sale
Chilli
Basil
Cut the eggplant in slices and cook in the oven grill. When are cooked cut them into cubes. Cook in a pan with oil, the onion finely chopped and a clove of garlic, when they are golden, add the tomato sauce, oregano and basil and the eggplant. Add salt and chilli and cook for about 15 minutes, adding water if needed. Cook noodles in salted water for about 3-4 minutes and then finished cooking directly in the sauce. When the noodles are cooked, add the diced mozzarella and a drizzle of virgin olive oil.