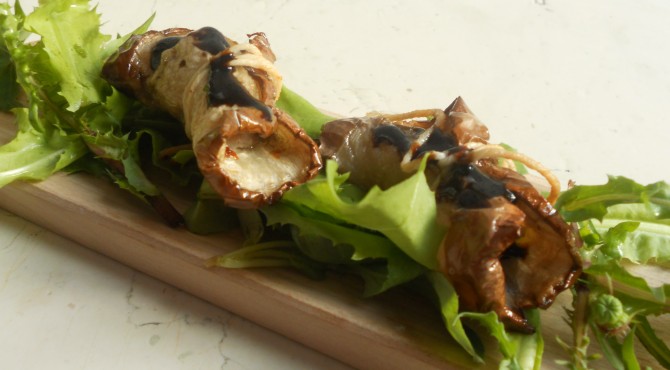 Ingredients (4 people):
1 eggplant
100 gr. minced pork
baby spring salad
Corn oil for frying
Kitchen string
Balsamic vinegar
Salt
Extra virgin olive oil
Cut the eggplant into slices 1 cm high. Put a drop of water in a baking pan and grill the eggplant,  for about 15 minutes. When the eggplants are soft, fill them with  a tablespoon of minced meat, roll and tie with the string, and fry in hot oil. When gold, serve them over the salad topped with very little olive oil, a pinch of salt and a drizzle of balsamic vinegar.