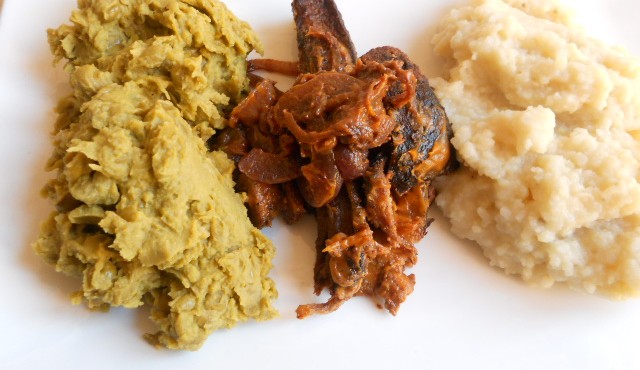 Ingredients for 4 people:
650 gr. Of boneless pork ribs
6 red onions
1 glass of red wine (I used  Sagrantino di Montefalco)
2 tablespoons sweet paprika
1 teaspoon smoked paprika
Two tablespoons of honey
2 tablespoons of apple cider vinegar
salt
black pepper
Mix the honey with the vinegar and brush the meat and cook it in oven grill to caramelize. In a pan put onions (cut very thin) with olive oil, and cook adding the red wine. Cut the meat into strips and finish the cooking in the onions, adding salt and pepper. A few minutes from the end of cooking (about 20 minutes) add the two paprika and serve the meat with mashed potatoes and mashed peas.