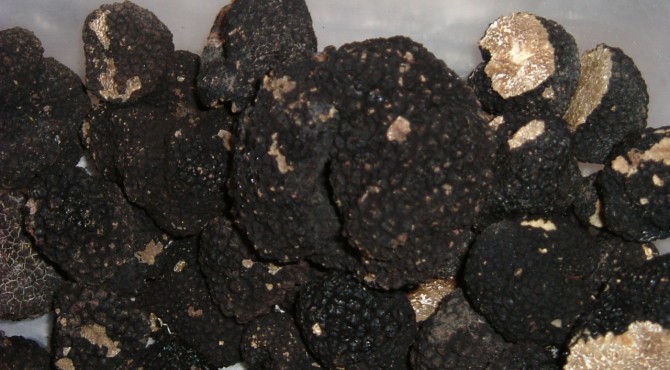 Now is the season we can get the summer truffle, which is not good and important as the winter one, but it has its own personality!
Ingredients for 4 people:
400 gr. Tagliatelle/noodles (if you have patience , make it!)
70-80 gr. fresh truffles
salt
1 clove of garlic
chilli
parsley
Extra virgin olive oil
4 anchovy fillets (if you like, I do love it)
Cut the clove of garlic very thin, and brown it in a pan with olive oil (be generous with oil). If you like, melt 4 anchovy fillets in oil. Carefully clean the truffles, brushing with a toothbrush, and grate half of it in the oil with the garlic and anchovies. Mix well, add a sprinkling of pepper and turn off the heat. Cover the pan with the lid. Cook the noodles in salted water, and finish cooking in the pan with the sauce, add the parsley finely chopped. Before serving, grate the remaining truffle over the tagliatelle.