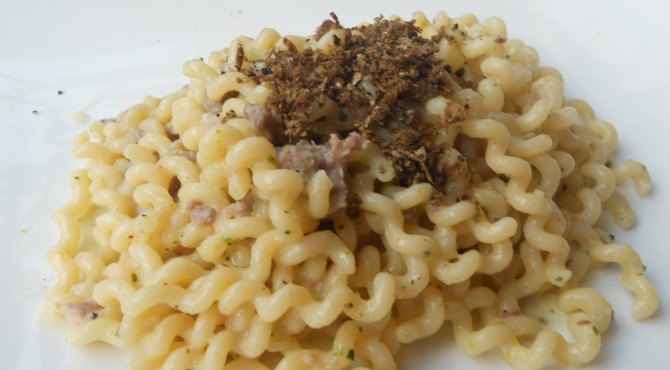 Ingredients for 4 people
350 gr. fusilli
100 gr. Of fresh truffles
80 gr. Minced pork meat
1 courgette
bechamel
garlic
onion
salt
chilli
In a frying pan with oil, place the onion, the garlic  and zucchini into thin slices, salt and pepper. Cook for about 10 minutes .Once cooked blend well and add into the bechamel adding half of the truffle, grated. In another pan, brown the sausages. Cook the pasta in salted water. When the pasta is al dente, drain and finish cooking in the pan with the bechamel sauce. Add the browned sausage and the remaining grated  truffle.