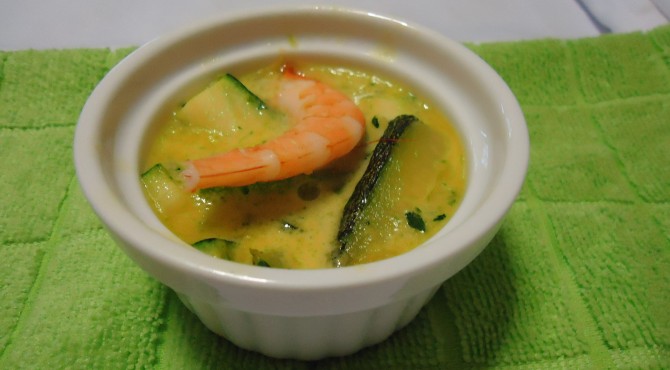 Ingredients for 4 people
2 zucchini
1 onion
8 shrimps
2 tablespoons heavy cream
2 eggs
salt
chilli
parsley
Cut finely the onion and the zucchini into sticks and cook in a skillet with oil, for 7-8 minutes. Add salt and pepper. Wisk the eggs with the cream. Add zucchini – half of it has to be mashed. Put the mixture into single portion pot, put parsley finely chopped. Shell the prawns and put  two over each bowl. Bake in oven for 15 minutes at 200 °, grill it before serving.