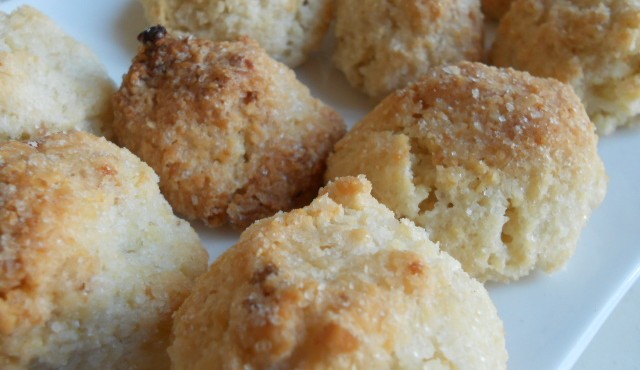 I decided, is time to take out the Christmas tree … first of all because cats make me crazy pulling down all the balls and the second because we're at the end!
But first I need to update you on Emiliana' Christmas cakes and I begin with
AMARETTI
700 gr. Sweet almond
300 gr. Of bitter almonds
1 kg. of sugar
7 egg whites
10 tablespoons of flour
1 lemon, grated
First grind almonds then blend all ingredients  and work well the dough with your hands. Then create small  balls and put in a pan on baking paper. Cooking time 20 -25 minutes in the oven at 180 degrees.