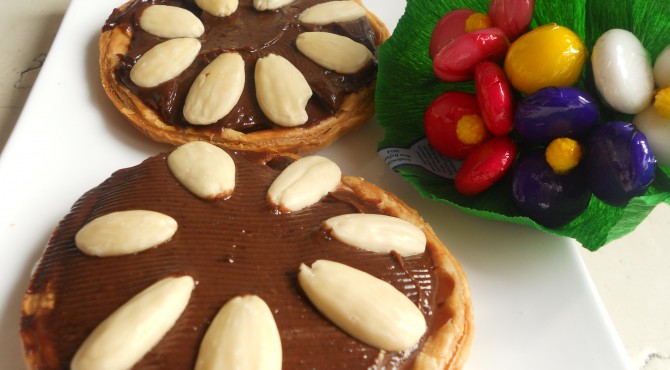 This is really a high-calorie junk …. But today it's raining!
Ingredients for 10 tartlets:
1 package puff pastry
150 gr. Dark chocolate in block
10 gr. Philadelphia Cheese
1 tablespoon white sugar
30 almonds
Cut the puff pastry to the size of your molds, and bake in oven for 10 minutes (put above it some dried beans otherwise it would swell during cooking). Melt chocolate in double boiler and when melted add the sugar and Philadelphia and mix well. Spread the chocolate cream over the pastry and garnish with almonds.