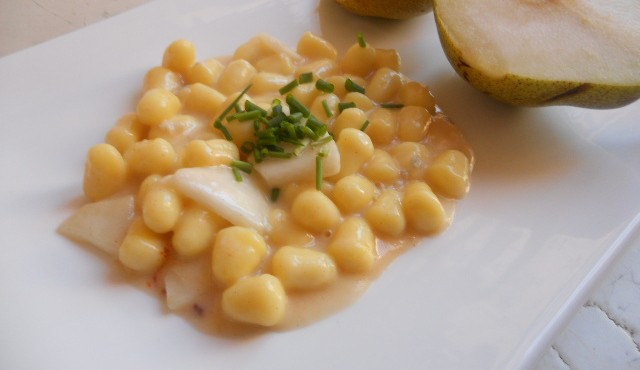 Today Silvia, phoned me to find out how to make gnocchi gorgonzola and pears … here they are:
dumplings- look here or buy them!
Dressing for 4 people:
2 Williams pears
150 gr. Gorgonzola
sweet paprika
chive
One tablespoon of butter
While the water to cook gnocchi is boiling, cook in a pan with butter,  for 5-6 minutes, pears chopped small, adding a little 'of paprika and hot water. Mix half of these pears and in a new frying pan melt gorgonzola with pears ' cream, adding water if needed. When the gnocchi are cooked, pass them into the cream, and serve with remaining and thinly sliced ​​chives.