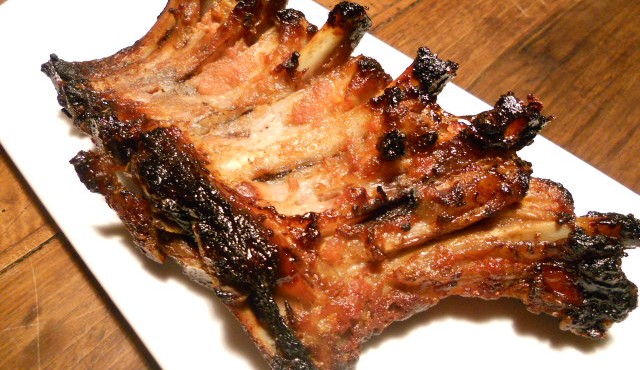 Tasty, crispy and inviting, they immediately feast on the table!
ingredients:
at least 3 chops per person
1 white onion
1 clove of garlic
1 tablespoon mustard
1 tablespoon tomato paste
1 tablespoon of apple cider vinegar
1 tablespoon chestnut honey
1 tablespoon Worcestershire sauce
A few drops of Tabasco
thyme
chili
salt
Chop garlic and onion finely and cook in a pot, adding water. When cooked put everything in a blender add all ingredients and create a sauce. Brush the meat with the sauce and cook on the BBQ or in oven at 200 degrees for 40 minutes, until golden and crispy.