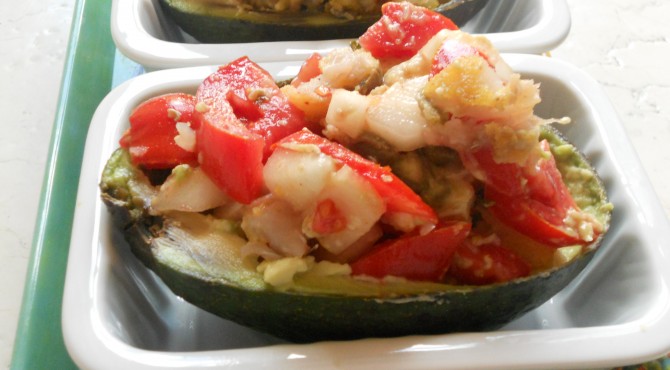 Ingredients for 4 people:
2 avocados
150 gr. Cod fillets
1 tomato
1 cucumber
5-6 capers
1 bunch of arugula
1 clove of garlic
2 tablespoons corn flour
salt
chili
Extra virgin olive oil
Cut arugula and cook it in a pan for 5 minutes, with oil and a clove of garlic minced. Bread cod fillets with cornmeal and cook in the arugola, until golden brown. Add salt and let them cool. In a bowl, cut tomato and cucumber into small pieces, add capers and the pulp of the avocado, salt and chili.  Cut cods' fillets and add to the salad. Place the mixture inside the skin of the avocados and keep in refrigerator until time to serve.