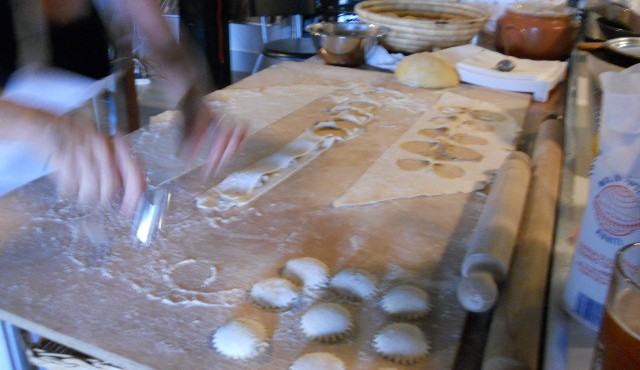 Ingredients for 4 people:
for the basic dough view recipe here
for the filling: 250 gr. Ricotta-150 gr. Mushroom-salt-pepper-1 clove of garlic, white wine
In a frying pan with olive oil and a clove of garlic, cook for 10 minutes the mushrooms cut into thin slices. Add a pinch of salt, pepper and blend with the white wine. When they are cooked put it in a blender and make a cream and add it to the ricotta, mixing well. . Place sprigs of this mixture over the pasta, distance about 8-10 cm apart. Place another sheet of pasta on top, and with a round cutter cut out the ravioli. Boil in salted water and seasoned with melted butter,  with a few leaves of sage, and sprinkle with black pepper before serving.