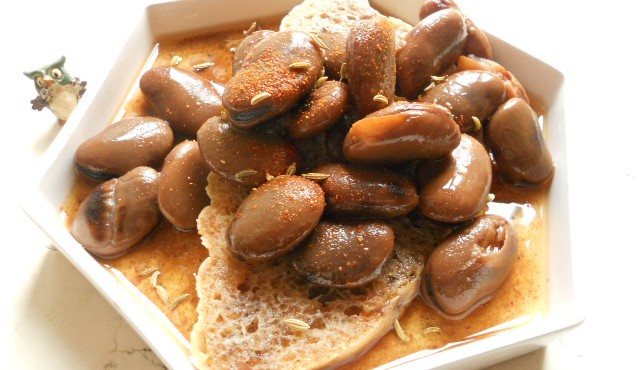 I'm not a pasta lover, all my friends know, and they also know that I love soups…. And this is my favorite: maybe because is raining, or because is winter, but tonight's  dinner  is just mouth-watering!
Ingredients for 4 people:
250 gr.  dried fava beans
laurel
sage
rosemary
4 slices of bread from Umbria
salt
chili
Fennel seeds
garlic
Put the fava  beans to soak for at least 12 hours. Tie with kitchen twine  laurel, rosemary and sage and create a bunch. Boil the beans for 45 minutes in salted water with  the bunch of herbs. When the beans are tender, prepare a plate with one slide of toasted bread slices, spread garlic on it,  put the fava beans, a drizzle of olive oil, salt, pepper and a few fennel seeds.